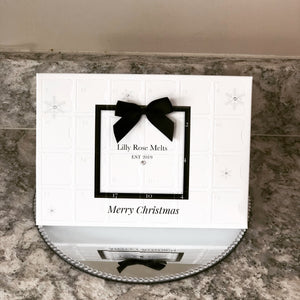 Our Advent Calenders are now back!!
These come filled with 24 different Christmas scents in the shape of a Christmas present 
lots of amazing Christmas smells 😍
🖤
The Best Advent Calendar
Absolutely love the Lilly Rose Melts adventure calendar, I get one every year. All of the melts are just amazing, gorgeous scents that last. The only melts I will use, not only at Christmas but all year.
Advent calendar
Love these wax melts I keep coming back for more 💯🤩